Thank You for Meeting Us @ ASMS 2019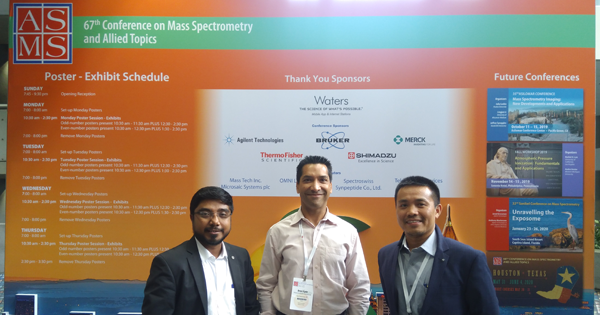 June 11, 2019
PREMIER Biosoft is back from 67th ASMS Conference on Mass Spectrometry and Allied Topics, Atlanta, GA, USA. This year, we showcased SimLipid®- a high throughput lipid characterization software and SimGlycan®- a high throughput glycan identification software tools. We would like to extend our sincere gratitude to researchers from our academic collaborators - namely University of Waterloo, Waterloo, ON, Canada; University of North Texas, Denton, TX, USA; Goodman Cancer Research Institute, Montreal, QC, Canada; National University of Singapore, Singapore; Max Planck Institute of Biochemistry, Martinsried, Germany - and industry partners - namely, National Institute of Bioprocessing Research and Training (NIBRT), Dublin, Ireland; Thermo Fisher Scientific, Hemel Hempstead, UK; Bruker Daltonik GmBH, Bremen, Germany; Agilent Technologies, Schaumburg, IL, USA- who enabled us to develop the latest software workflows we presented at the event. We presented these workflows in our posters:
We look forward to meeting again at ASMS 2020 in Houston!
---
Meet Us @ ASMS 2019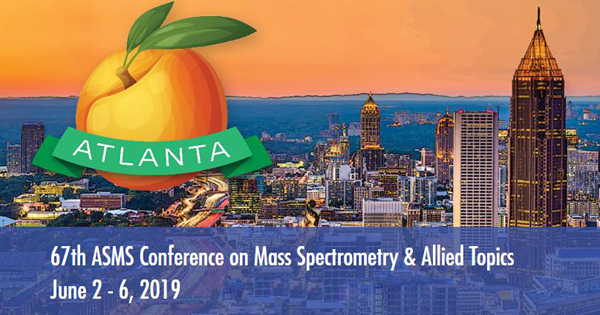 May 17, 2019
We are excited to announce that we are participating in the 67th ASMS Conference on Mass Spectrometry and Allied Topics at Georgia World Congress Center (GWCC) from June 2 – 6, 2019, Atlanta, GA USA.
We are showcasing
SimLipid® - Our high throughput lipid characterization software, and
SimGlycan® - A high throughput glycan & glycopeptide identification software [...]
We are presenting seven posters:
1. Quantitative macrolipidomics of human whole blood for the discovery of novel biomarkers of omega-3 polyunsaturate
2. Lipid Profiling of Malaria Samples Using Orbitrap Velos Pro Mass Spectrometer with SimLipid Software
3. FIA-HRMS-Based Lipidomics Method: Comparing Measured Lipid Concentration Calculated Using Parent Molecular Ion Abundance Versus Sum of Product Ions Abundances
4. Fast Supercritical Fluid Chromatography Separation and Shotgun Lipidomics with High Resolution Mass Spectrometry for the Study of Breast Cancer Metastasis
5. Trapped ion mobility spectrometry (TIMS) and parallel accumulation serial fragmentation (PASEF) for nanoflow LC-MS/MS-based lipidomics
6. Automated Identification and Quantitation of 2-AA derivatized N-Glycans from Infliximab using UHPLC-Orbitrap-MS analysis with SimGlycan software
7. Untargeted Macrolipidomic Profiling of Plant-Based Oils
For poster numbers and presentation timings, please visit our events section.
To schedule a meeting with us, please click here.
We look forward to meeting you at ASMS 2019!
| | | | |
| --- | --- | --- | --- |
| | Comment | Share | |