Meet Us @ Applied Pharmaceutical Analysis-India (APA) 2020 Conference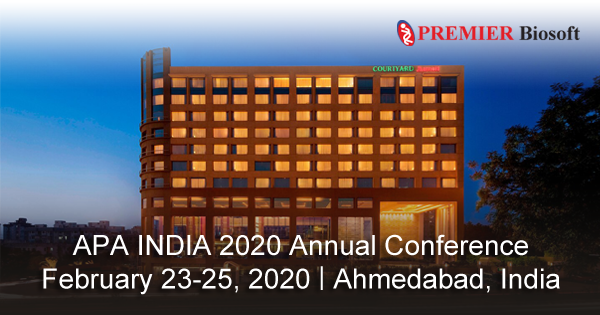 February 11, 2020
We are excited to announce that we are participating in the Applied Pharmaceutical Analysis-India (APA) 2020 Conference organized by the Boston Society at Courtyard by Marriott, Ahmedabad, India from February 23-25, 2020. We are showcasing SimGlycan® software - A high throughput software solution for mass spectrometry based glycan and glycopeptide analyses.
We are presenting two posters on Monday (February 24, 2020) from 18:15 – 20:15 hrs at Prefunction Area of Alishan 2:
1. Creating LC-MS Template for Rapid and Accurate Identification of Cetuximab N-Glycans using UHPLC Coupled with Orbitrap-Based MS using SimGlycan Software
2. Identification of hIgG N-Glycans labeled with procainamide via reductive amination using UHPLC coupled with an Orbitrap-based Mass Spectrometer
In addition to this, our Chief Scientific Officer (CSO) Dr. Sanjib N. Meitei is delivering a talk titled, "Creating an Advanced High-Res Mass Spectral Database of Monoclonal Antibody N-Glycans labeled with 2-AA, 2-AB, and Procainamide Using UHPLC-Orbitrap-MS Methods". The talk is scheduled on Tuesday (February 25, 2020) from 13:05 – 13:40 hrs at Alishan 2.
For more details about APA INDIA 2020 Conference, please visit: https://www.bostonsociety.org/APA-India/
To schedule a meeting with us, please click here
We look forward to seeing you there!
| | | | |
| --- | --- | --- | --- |
| | Comment | Share | |