Back from Metabolomics 2018!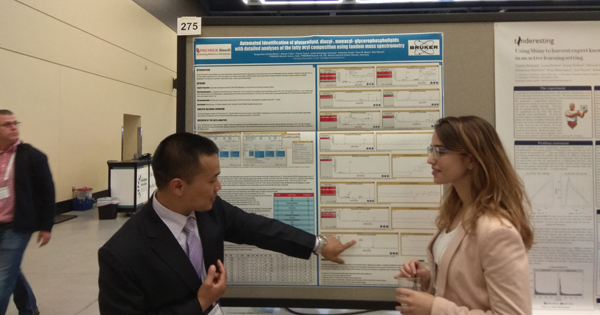 July 03, 2018
PPREMIER Biosoft is back from 14th Annual Conference of the Metabolomics Society, Seattle Washington. It was great seeing you all there!
We showcased SimLipid® – a high throughput lipid characterization software, and SimMet® – A high throughput metabolite analysis software.
On June 25th and June 26th, we presented:
Quantitative Glycolipid Tissue and Plasma Analysis by Broadband and Scanning Quadrupole Data Independent LC-MS Analysis
Automated Identification of glycerolipid, diacyl-, monacyl- glycerophospholipids with detailed analyses of the fatty acyl composition using tandem mass spectrometry.
On June 27th and June 28th, we presented:
We look forward to seeing you at Metabolomics 2019 in The Netherlands!
| | | | |
| --- | --- | --- | --- |
| | Comment | Share | |