Untargeted Macrolipidomic Workflow for Plant Based Oils using Waters Synapt G2Si QTOF Instrument and SimLipid Software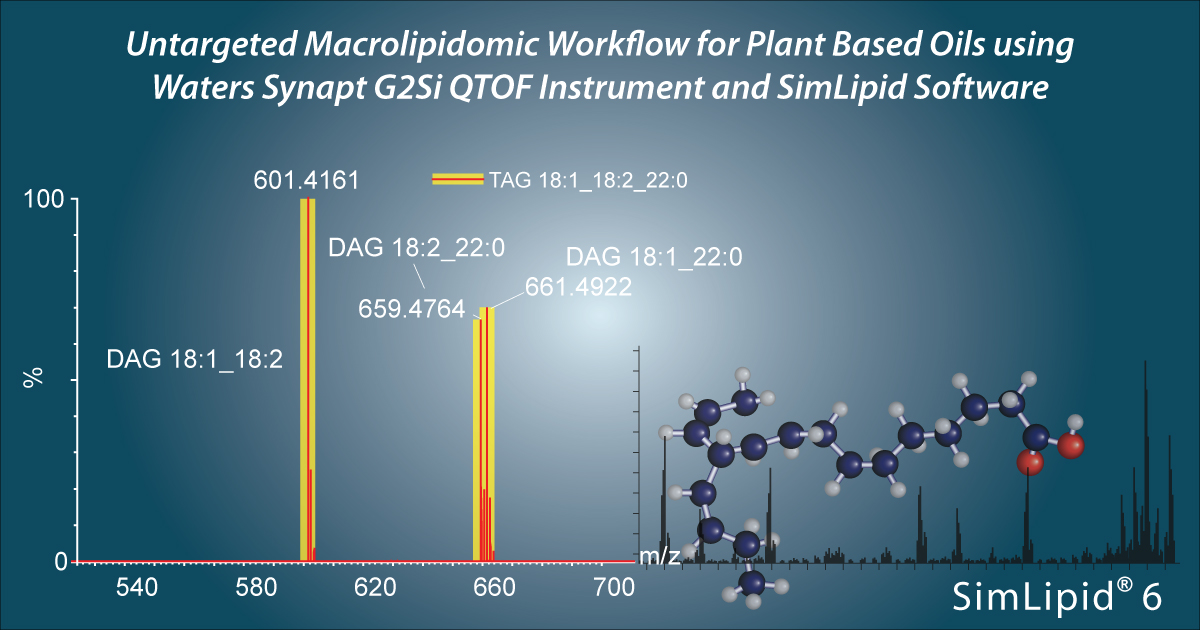 December 18, 2019
Triacylglycerols (TAG) constitute a majority of plant-based oils, which are the primary source for dietary fat. High structural diversity poses a major challenge for the analysis of these TAGs. There are limited literary reports for other lipid species like diacylglycerols (DAG), phospholipids and sterols from these oils.
Thus, an untargeted macrolipidomic workflow was developed using ten oils (9 plant-based commercial and 1 DHASCO from DSM company). Lipids were extracted using TAG 17:0/17:0/17:0 as internal standard and then chromatographic separation was performed using a dual-column serial-coupling separation method. Waters Synapt G2i QTOF instrument was used for data acquisitions in positive mode using the top 5 data-dependent acquisition method. Lipid identification was performed using automated SimLipid software. SimLipid software was able to identify TAGs, DAGs, phospholipids (PC, PE, PI, PS, PA), sterols and sphingolipids from these ten plant-based oils. The medio and brutto species levels of TAG molecules were manually identified. An example (extracted ion chromatogram and MS/MS spectra) using 958.8797 m/z peak representing a TAG (58:3) in Canola Oil is shown below for manual confirmations of medio species.
Principal component analysis of these oils showed that olive, safflower, sunflower, and peanut had the most overlap. Coconut, flaxseed, and DHASCO were isolated from the remainder of the clusters and had unique TAG species (22:6, 12:0 and 18:3) in comparison to the other oils. Lipid identification results had shown that TAG molecules were the most abundant lipids, followed by DAG and sterols respectively. Among these oils, Olive oil and coconut had the least number of TAG molecules. Flaxseed, canola, and soybean had high brutto and medio level TAGs. Interestingly, DHASCO had the highest number of brutto level TAG species and comprised of the most diverse lipid class profile. Fatty acid compositions and their comparison across these plant oils were also performed.
For more details, please visit http://premierbiosoft.com/citations/lipidomics-posters-technical-application-notes.html.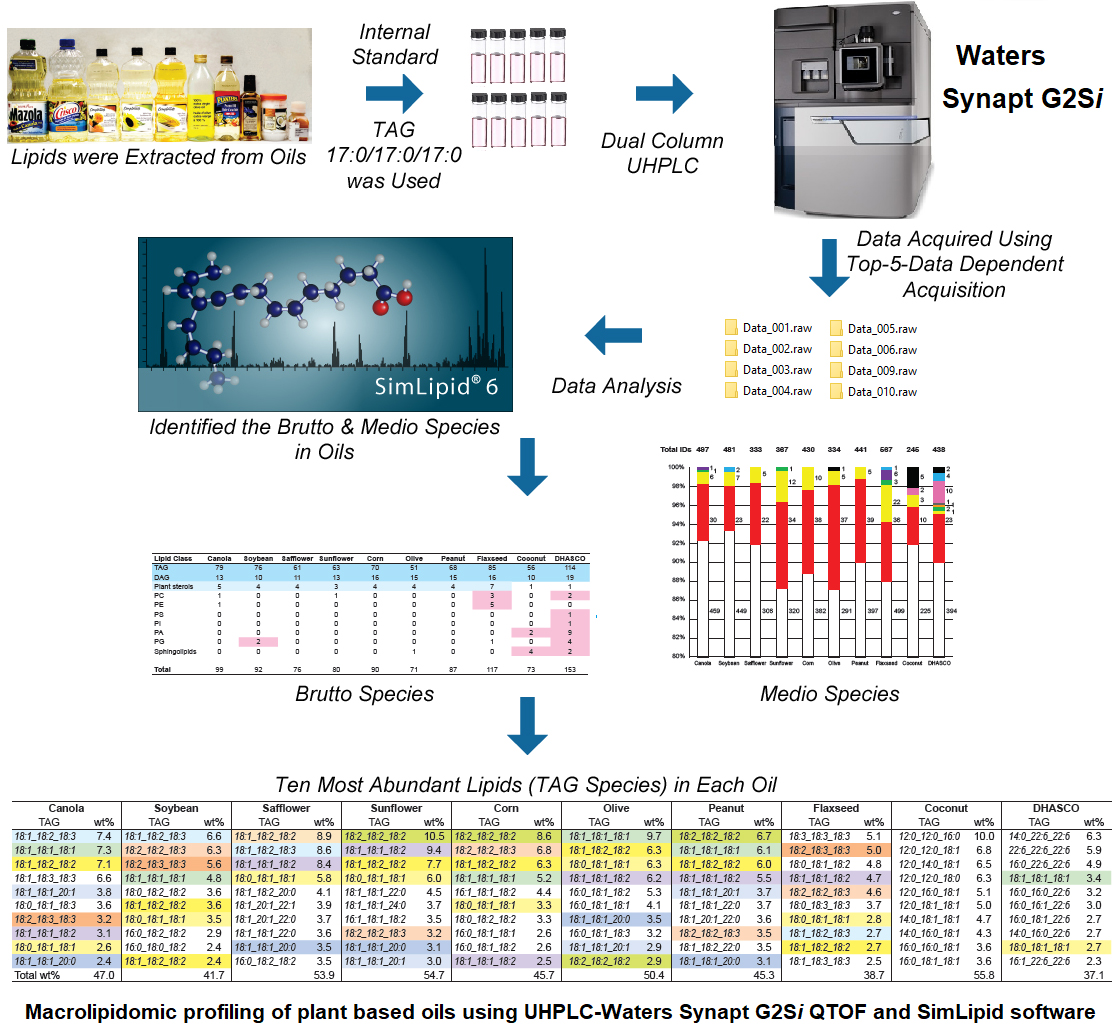 | | | | |
| --- | --- | --- | --- |
| | Comment | Share | |