Meet Us @ ASMS 2021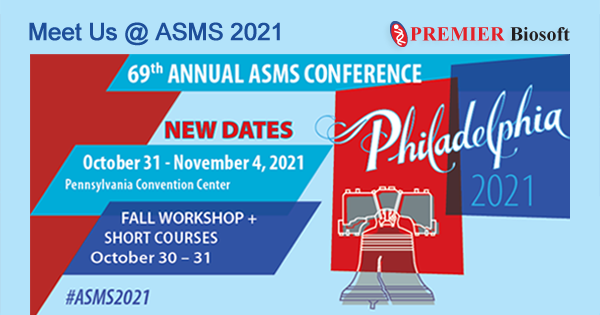 October 27, 2021
We are excited to announce that we are participating in the 69th ASMS Conference on Mass Spectrometry and Allied Topics to be held between October 31 - November 04, 2021 at Pennsylvania Convention Center, Philadelphia, PA.
We are showcasing:
GlycanExplorer™: A High Throughput bio-therapeutic glycan characterization software tool, equipped with in-silico fragment and HRAM glycan spectral databases, and
SimLipid®: Our high throughput lipid characterization software
We are presenting two posters (remote):
1. Introducing a Novel Software Containing an Experimental High-Resolution Mass Spectral Library of N-Glycans and Automated Glycan Mapping Using UHPLC-Orbitrap-MS Analysis
2. Fast and Accurate Lipid Profiling and Identification of Serum Samples by probe-electrospray Q-TOF MS using SimLipid Software
For poster numbers and presentation details, please visit our events section.
The American Society for Mass Spectrometry (ASMS) was formed in 1969 to promote and disseminate knowledge of mass spectrometry and allied topics. ASMS sponsors the Annual Conference on Mass Spectrometry and Allied Topics that is attended by more than 6,500 scientists. Over 3,000 papers are presented as posters and talks.
To talk to us about your mass spec data analysis requirements, schedule a meeting with us.
| | | | |
| --- | --- | --- | --- |
| | Comment | Share | |