Meet Us @ ASMS 2023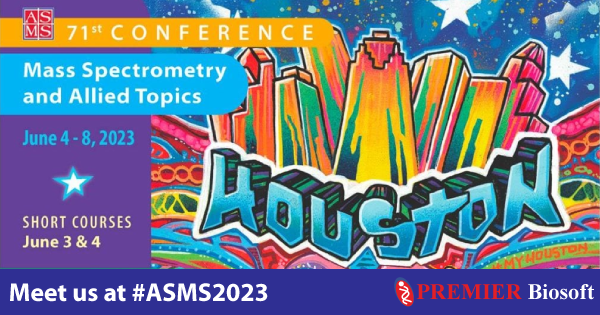 May 16, 2023
We are excited to announce that we are participating in the 71st ASMS Conference on Mass Spectrometry and Allied Topics held between June 04 - 08, 2023 at George R. Brown Convention Center (GRB), Houston, Texas.
We are showcasing GlycanExplorer™, a software tool for high-throughput characterization of bio-therapeutic N-glycans using built-in robust in-silico fragment databases and HRAM glycan spectral databases. We are presenting two posters, titled:
Comprehensive N-glycan Profiling of USP Monoclonal Antibody Reference Standard using GlycanExplorer™ Software

Mass Spectrometry-based High-throughput Profiling of Porcine Notochordal-Cell Matrix N-glycans Using GlycanExplorer™ Software
For poster numbers and presentation details, please visit our events section.
If you are working on released glycans (N-linked or O-linked) or glycopeptides and are facing analytical challenges, our representative will be happy to discuss this in person during the conference. Secure your preferred meeting slot now to avoid the last-minute hassle.
About ASMS
The American Society for Mass Spectrometry (ASMS) was formed in 1969 to promote and disseminate knowledge of mass spectrometry and allied topics. It is a 501 c 3 non-profit corporation governed by an elected Board of Directors. The ASMS members include 8,500 scientists involved in research and development. Their interests include advancing techniques and instrumentation in mass spectrometry and fundamental research in chemistry, geology, forensics, biological sciences, and physics.
See you in Houston!
| | | | |
| --- | --- | --- | --- |
| | Comment | Share | |