Enabling Large-Scale Mass Spectrometry Based Lipidomics Analysis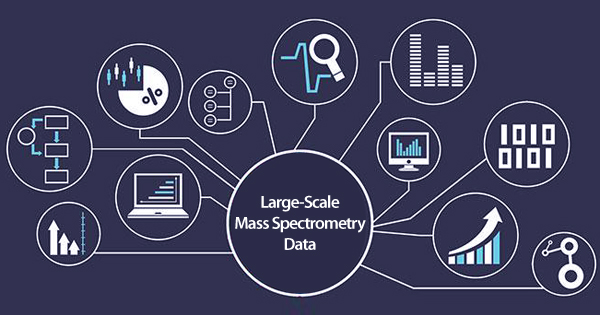 July 27, 2018
Rapid advancement in the field of analytical technology, particularly mass spectrometry (MS), is fueling lipidomics research. Novel applications of MS-based lipidomics - shotgun lipidomics, chromatography-based lipidomics, and LC-based lipidomics - for biological and biomedical research have been reported in published literature. Recently, Sadowski et al (2017) conducted a shotgun MS based large-scale lipidomic survey of 268 human stratum corneum (SC) samples to investigate the relationship between sampling depth and lipid composition from 14 different sampling sites on the human body. Such studies wherein samples from hundreds of biological replicates are investigated for lipidome variability between different conditions needs multiple MS experiments to be conducted for each biological replicate (for example triplicate from each subject) to ensure accurate identification and measurement of lipid abundances across technical runs. That will, in turn, facilitate pathway analysis and metabolic network studies. MS-based lipidomics methods typically generate an enormous amount of complex data for example:
(a) Overlapping isotopic clusters of phosphocholine lipid species such as PC and SM lipids.

(b) Sub-class specific fragmentation patterns of lipid species in MS/MS spectra etc. from all the experimental runs.
One of the main bottlenecks in expanding the application of lipidomics for novel studies is the lack of powerful software tools that can pre-process the raw chromatographic, and spectral data for peak picking, correction of intensities for isotopic overlapping peaks, and then identification of lipids using MS and MS/MS data, aligning lipid IDs across different groups. It may also be noted that the volume of data generated by LC- or LC- ion mobility spectrometry (IMS)- MS-based lipidomics methods are larger than that of shotgun MS based lipidomics methods. Development of powerful software tools that are not only robust to handle large datasets but also facilitate faster data analysis of identifying and quantifying lipids from the raw chromatographic and mass spectral data will enable researchers to effectively review of the results from large-scale experiments, spot outliers, and take corrective actions if necessary. In our effort to enable large-scale MS-based lipidomic data analysis, we have upgraded our SimLipid software offering up to a speed 30-times over previous software versions. For Detailed Performance Testing Report, Please Visit http://www.premierbiosoft.com/lipid/features/performance-testing-report.html


| | | | |
| --- | --- | --- | --- |
| | Comment | Share | |