Bioinformatics for Lipidomics: Keeping Up with The New MS Based Lipidomics Workflows with MS/MS Data Acquired using Various DIA Techniques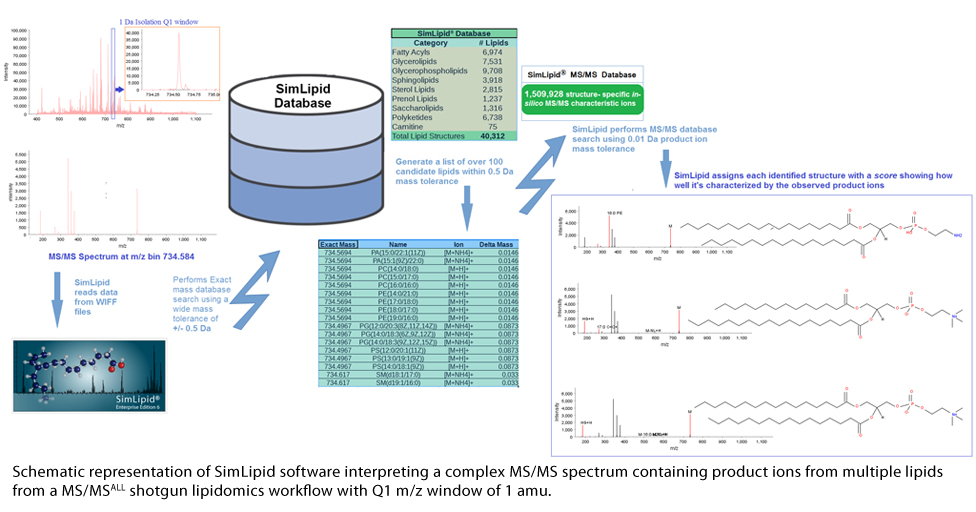 June 26, 2018
The rapid advancement in mass spectrometry (MS) technology led to the development of new lipidomics workflows. Recently, vendors manufacturing mass spectrometers have introduced various MS-based lipidomics workflows with MS/MS acquired using data-independent acquisition (DIA) approaches. The DIA-MS/MS methodology has been enabled on (Q)TOF - Waters Corporation, MSE, Agilent Technologies, All Ions MS/MS, SCIEX, Infusion MS/MSALL and Orbital ion trap - Thermo Fisher Scientific; All Ion Fragmentation-instruments.
Ion Mobility – Mass Spectrometry (IM-MS) has also been used to support lipidomics applications. In principle, IM-MS enables the differentiation of ions by size, shape, charge, and mass based on their different mobilities in low or high electric fields. This provides important supplementary information to the LC separation of molecules and MS separation of ions. LC-IM-(DIA)MS(/MS) based lipidomics methodology has been enabled on TOF instruments – Waters Corporation, HDMSE, Bruker Corporation, timsTOF Pro(PASEF) method for trapped ion mobility spectrometry (TIMS). Waters Corporation LC-SONAR-MS(/MS) approach -quadrupole separation of co-eluting precursor masses by sliding a resolving quadrupole window (1-25 amu) over a specified mass range for sequential precursor ion fragmentation during an MS scan – using Waters Corporation QTOF instrument was announced at the ASMS 2017.
Some of the potential upsides of the DIA based lipidomics method include:
(1) Short experimental run times and MS/MS results with minimal method development;
(2) Fewer sample injections: quantitative and qualitative data acquired from a single injection;

(3) The potential of creating a digital library of the samples that can be retrospectively mined for information without having to re-run the experiments.
Despite these potential advantages, the lipidomics community is yet to adopt the DIA based approaches as the method of choice for lipidomics studies. A reason could be lack of informatics support to automate the data analysis for these methods. The DIA-MS/MS spectra might contain product ions from multiple lipid species, and hence the traditional informatics tools for LC-MS(/MS) method that typically report first ranked lipid species for an MS/MS scan or an LC compound may not be the correct approach.


| | | | |
| --- | --- | --- | --- |
| | Comment | Share | |