PREMIER Biosoft @ Applied Pharmaceutical Analysis-India (APA) 2018 Conference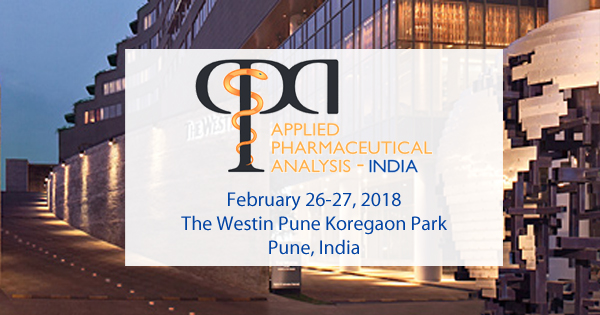 February 19, 2018
We are pleased to announce that PREMIER Biosoft is participating in the Applied Pharmaceutical Analysis-India (APA) 2018 Conference at The Westin, Pune, Koregaon Park, India from February 26-27, 2018.
Our Chief Scientific Officer, Dr. Sanjib N. Meitei, will be presenting a poster titled, "Automated Identification and Quantitation of Stable Isotope Labeled Released N-Glycans by LC-MS with SimGlycan software" at the conference organized by the Boston Society. In this session, we will demonstrate the qualitative and quantitative glycomics data analysis for researchers working with Orbitrap LC-MS workflows using SimGlycan software. We have recently released SimGlycan v. 5.90, which now offers improved LC/MS peak picking algorithms for more accurate results, and is 5X times faster than the previous versions promising a faster data analysis.
The Applied Pharmaceutical Analysis (APA) Conference is committed to innovations in Integrated Pharmaceutical Product, Drug Discovery and Development Process. The agenda of the conference comprises of the relevant research work in the field of bio analysis. The APA 2018 conference in India intends to attract a large number of high esteemed delegates comprising of eminent scientists, clinicians, pharmacists and industrialists working for the same cause.
For more details on APA Conference, 2018. Please visit: https://www.bostonsociety.org/APA-India/posters.html
We look forward to meeting you at APA 2018!


| | | | |
| --- | --- | --- | --- |
| | Comment | Share | |