Live Webinar: Informatics Support For Mass Spectrometry Based Lipidomics Methods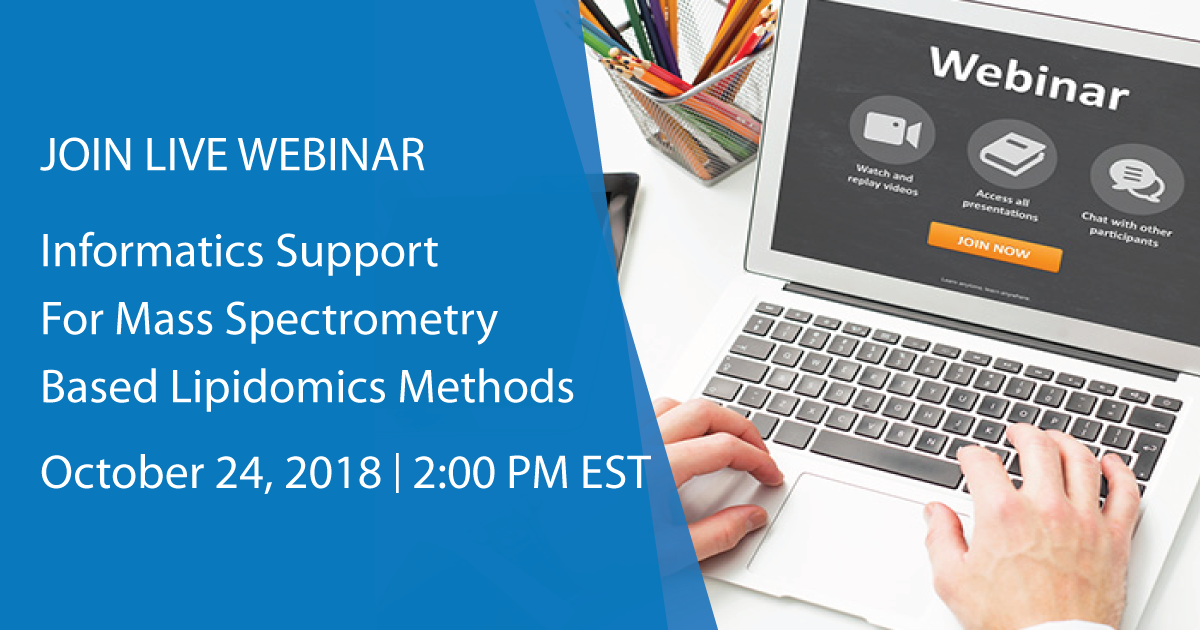 October 11, 2018
PREMIER Biosoft is pleased to host a complimentary live webinar titled "Informatics Support For MS Based Lipidomics Methods" on October 24th, 2018, at 2:00 PM EST. The webinar will be presented by Sanjib N. Meitei, Ph.D., Chief Scientific Officer, PREMIER Biosoft.
Recent advancement in the field of Mass spectrometry (MS) has fueled lipidomics research. Many MS-based lipidomics methods – direct infusion, LC-, MALDI-, and LC-IMS-MS with tandem MS acquired in either DDA or DIA approach - were developed. However, extracting structural and quantitative information from the acquired MS lipidomic data is still challenging. We have been working to provide a comprehensive informatics solution that facilitates the analysis of data generated by different MS-based methods using traditional as well as the state-of-the-art instrument workflows provided by major MS instrument manufacturing vendors.
This 30-minute webinar addresses the challenges in MS-based lipidomic data analysis . The webinar also highlights the importance of having a single informatics solution for data analysis for different file types, from major mass spec vendors, and downstream statistical analysis.

Key Takeaways:
Key challenges of MS lipidomic data analysis
Visualize and review raw data/results of the data analysis on a single workbench
Comprehensive solutions for all the major MS-based lipidomics methods
Downstream statistical analysis
Who should attend?
Recommended attendees include Principal Investigators, Post Docs, Scientists and Directors of lipidomics research laboratories, cores labs and research institutes.
Register for this complimentary webinar to learn more. After registration, you will receive a confirmation email with detailed instructions to join the webinar. If you have any questions or need technical assistance in joining the webinar, please contact us.
If you have any suggestions for other webinar topics, you can drop your suggestions in the comment box below.
Please feel free to share information on this webinar with your friends and colleagues using the social media icons, just above the comment box.