Portable Report Generation
After analyzing mass spectrometric data, users can generate goal-oriented reports in HTML, csv and MS Excel formats from 50,000 MS and MS/MS profiles. Users can set SimLipid to launch the report automatically after performing the analysis. The reports that can be generated are for:
Profiled MS Spectra: A comparative analysis of the abundance of profiled lipids present in different biological samples can be generated for biomarker studies.


MS and MS/MS Data: The report displays the false positives corresponding to a precursor m/z value that are usually encountered in an MS search and the probabilistic score of lipids identified during a product ion data analysis. Such a report is generated by combining an MS lipid profile and its complementary MS/MS or MSE lipid profiles.


Multiple Data Sets: A report containing a comparative analysis of the lipids profiled from different MS or MS/MS spectra acquired in different ion modes and adducts.


Retention Time: This report enables users to investigate the fragment ions observed in MS/MS spectra acquired in variable ion modes by aligning the MS/MS profiles based on retention time. This provides a complete work flow solution to identify the structure of unknown lipids that belong to categories such as GP, SP, GL etc. where diagnostic ions corresponding to fatty acid chains are observed in negative spectra while those corresponding to head group are observed in positive ion spectra.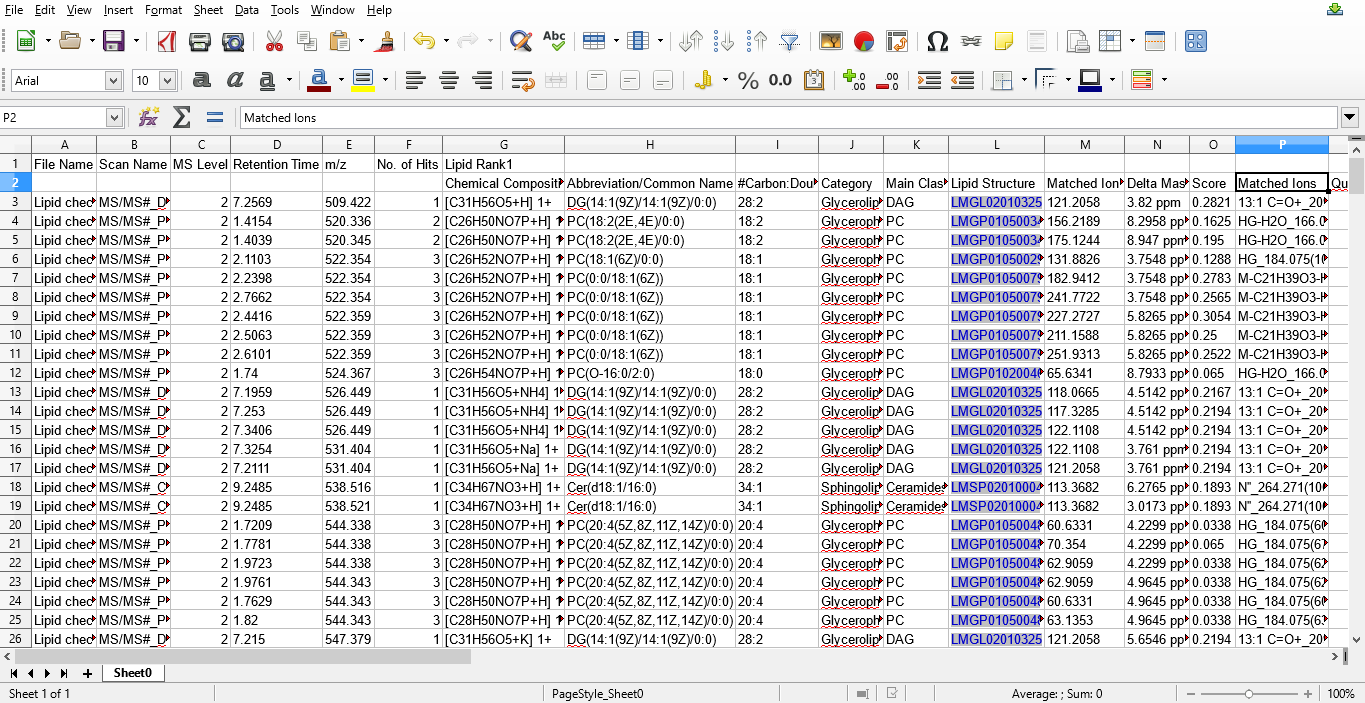 Lipids identified using MS/MS data exported into a MS excel file.